Inland Marine Insurance
Inland Marine Insurance Basics
(Cover items during transportation.)

You've never heard of inland marine insurance? You're certainly not alone.
Despite its name, inland marine insurance has nothing to do with protecting your boat. While the main job of this type of insurance is to protect commercial goods being shipped over land, it also covers personal property being shipped and expensive valuables that are stored at a home or business.
Use this independent agent matching tool will find the best insurance solution in your area. Provide some details about what you're looking for, and the tool will recommend the best agents for you. Any information you provide will be sent only to the agent you pick.
In many cases, inland marine insurance can step in to fill gaps left by your homeowners insurance.
"A shocking 23 million Americans have packages stolen from their homes by porch pirates every year."
In most cases the shipper is off the hook once the package is delivered, and whether the loss is covered by your homeowners insurance will vary by policy. Inland marine would step up and cover these types of losses.
Inland marine insurance will also step up if your shipped valuables are lost or damaged and the value exceeds the shipper's declared limit value, which is often much lower than you would think.
When it comes to protecting your valuables in transit, inland marine coverage can end up saving you thousands.
Ocean Marine vs. Inland Marine: A Brief Explanation
Ocean marine insurance covers property and goods while they are on a vessel on the water. However, coverage ends when the goods are offloaded onto land. This is where inland marine insurance takes over.
Inland marine insurance was originally designed to cover goods as they were moved along inland waterways to their final destination.
Eventually, the inland marine definition was expanded to include most types of inland transportation (cars, trucks, trains and planes) as well as offering protection while the goods were stored at docks or warehouses.
Today it's possible to purchase an inland marine policy for goods whose journey brings them nowhere near a body of water. A few examples of property and materials that are covered include:
Property in transit
Mobile medical equipment
Contractor's equipment
Property in the custody of a bailee
Property deemed to be an instrumentality of transportation or communication, such as bridges and radio towers
How Does Inland Marine Insurance Provide Better Coverage?
According to Federal Highway Administration statistics, the most common methods of transporting goods across the country are by truck, rail and surface mail.
Unfortunately, in many cases a business or homeowners policy doesn't offer coverage during the shipping process. In most cases, you can't rely on the shipper to cover your losses, especially for high-value items.
The major shipping companies have exclusions when it comes to valuables. UPS doesn't cover cash, precious stones or coins.
Most carriers also have declared limit values. FedEx only allows a declared value of $1,000 on items such as antiques, artwork and even flat screen TVs. This can leave you on the hook for some major costs if items are damaged or lost during shipping.
A unique factor of inland marine insurance is that it's available as peril coverage or all-risk coverage. Peril coverage will compensate for damage done to the property that is caused by a peril that is specifically listed on the policy.
All-risk coverage does the opposite. It covers all damage, regardless of what caused it, unless the peril is specifically excluded on the policy. In most cases, especially when shipping expensive personal items, choosing all-risk coverage is the best option.
Can Inland Marine Insure Your Personal Property?
Inland marine insurance not only protects personal property in transit, it also expands the protection of a homeowners policy, especially on high-dollar property. Most homeowner policies put a coverage cap on certain items like jewelry, artwork, furs, coins and other high-value property.
These have high value and high portability, putting them at big risk for theft. While the cap varies by insurance company, it's often as low as $2,500.
Personal inland marine insurance can protect your personal property regardless of whether it's being transported, and because it offers all-risk coverage, the protection follows the property anywhere. A few items that fall under inland marine insurance coverage include: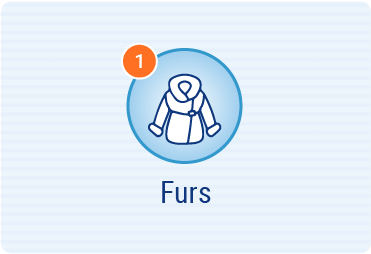 Furs: A mink fur coat can range in price from $1,000 to $10,000. Inland marine insurance can help protect that coat and make sure you're kept warm this winter.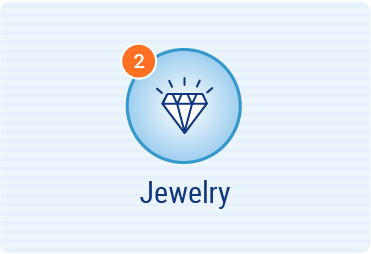 Jewelry: Whether it cost $5,000 or $25,000, your jewelry is a beloved possession. Inland marine coverage can be integrated into your policy to help cover costs if your jewelry is stolen.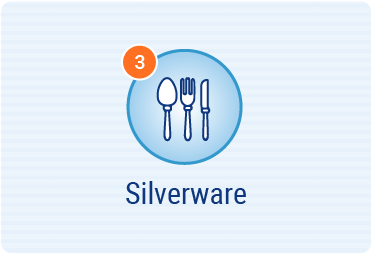 Silverware: Did you ship an expensive silverware set as a wedding gift to your niece, only for it not to show up? Inland marine will save the day.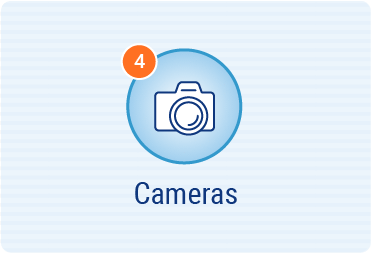 Cameras: Take your camera on all kinds of adventures when you have inland marine insurance and take comfort in the fact that you'll have help covering costs if it's damaged or stolen.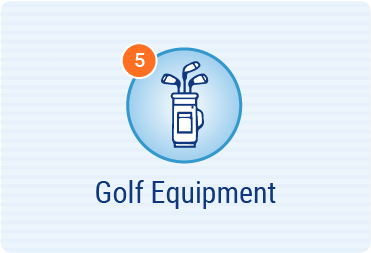 Golf Equipment: When you have inland marine insurance for your golf clubs you can work on your golf game without worrying about lost or damaged equipment.
Computers: Computers and computer data can hold a lot of valuable information that could be costly if they are damaged or stolen. Inland marine can provide coverage to help you recover.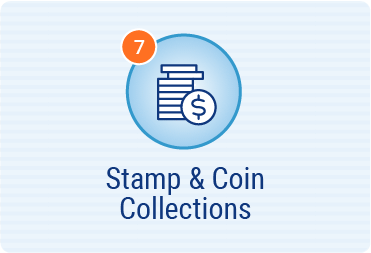 Collections: You've been working on building this collection for years, make sure you have inland marine coverage to cover the costs of any damage that may occur to it.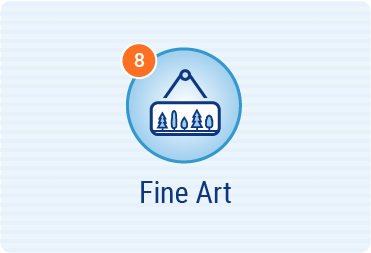 Fine Art: If you are buying or selling an expensive piece, inland marine coverage will make sure your items are protected during transit.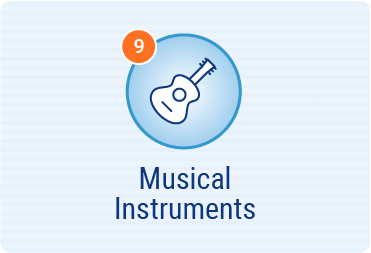 Musical Instruments: An instrument is a costly investment and inland marine insurance can not only help you protect it, but also any equipment or accessories used for your instruments.
Inland marine insurance often comes with a low deductible or none at all, so you can replace your valuables with little or no additional cost. As with any insurance product, you should consult with an independent agent before purchasing an inland marine policy.
Inland Marine Coverage for Multiple Commercial Uses
Inland marine insurance can be beneficial to both large and small businesses. It not only protects your business property while it's being transported, it also covers a customer's property while it's in your possession.
Protection of goods and equipment in transit is a big benefit of inland marine coverage and applies to all different types of shipments. A few examples are:
Shipments from a supplier to a user
Private shipments from one party to another
Shipments from a main warehouse to a retail outlet
Sales persons' samples
Equipment of any kind that is mostly used off-site
A commercial inland marine policy may also cover damage your equipment does to infrastructure.
"Inland marine coverage can cover damage to a piece of equipment and related infrastructure. For example, if a truck gets stuck under a low bridge and both are damaged, proper inland marine insurance may cover this."
These policies offer coverage for all moveable property and equipment as it's transported from location to location, and typically offer full protection regardless of where the equipment is located at the time of loss or damage.
This fills in a gap that exists in other insurance products. A homeowners policy doesn't cover property or equipment that is used in a business capacity, and most commercial policies limit their coverage for equipment that is off the premises.
The type of equipment covered by inland marine insurance is virtually unlimited, but here are a few examples:
Tools and equipment belonging to tradespersons or repair persons
Equipment that is being moved to different facilities, such as lift trucks
Testing equipment
Pet grooming equipment
Vending machines
Commercial inland marine insurance also protects fixed property that is deemed to be involved in transportation or communication under the instrumentality of the transportation or communication sections of a policy.
These fixed asset types include pipelines, wharves, docks, transmission lines, outdoor cranes and other loading equipment.
One final advantage of these policies is the protection they offer to bailees. Bailees are businesses that have possession of another person's property for repair, service or storage.
A commercial inland marine policy protects all of the property in their possession, covering all legal liability should a client's property be stolen, damaged or lost.
Just a few examples of bailees who would benefit from inland marine insurance are:
Dry cleaners
Jewelry repairers
Furriers
Furniture or appliance repair shops
Computer repair shops
Storage facilities
Where Can You Get Inland Marine Insurance?
As you can see, there are many advantages to an inland marine policy, regardless of whether you own a business or are looking to add another layer of protection to your personal property.
When adding inland marine protection to your personal or business insurance portfolio, you should absolutely talk to an independent insurance agent to ensure you are getting the highest levels of coverage for your particular situation.
Contact an independent insurance agents today to get more information about inland marine insurance and to compare rate quotes.
TrustedChoice.com Article | Reviewed by Jeffrey Green
?2021, Consumer Agent Portal, LLC. All rights reserved.
Insurance Information Institute